Bike racks around Hazen, thanks to Lego League
posted on 11 June 2020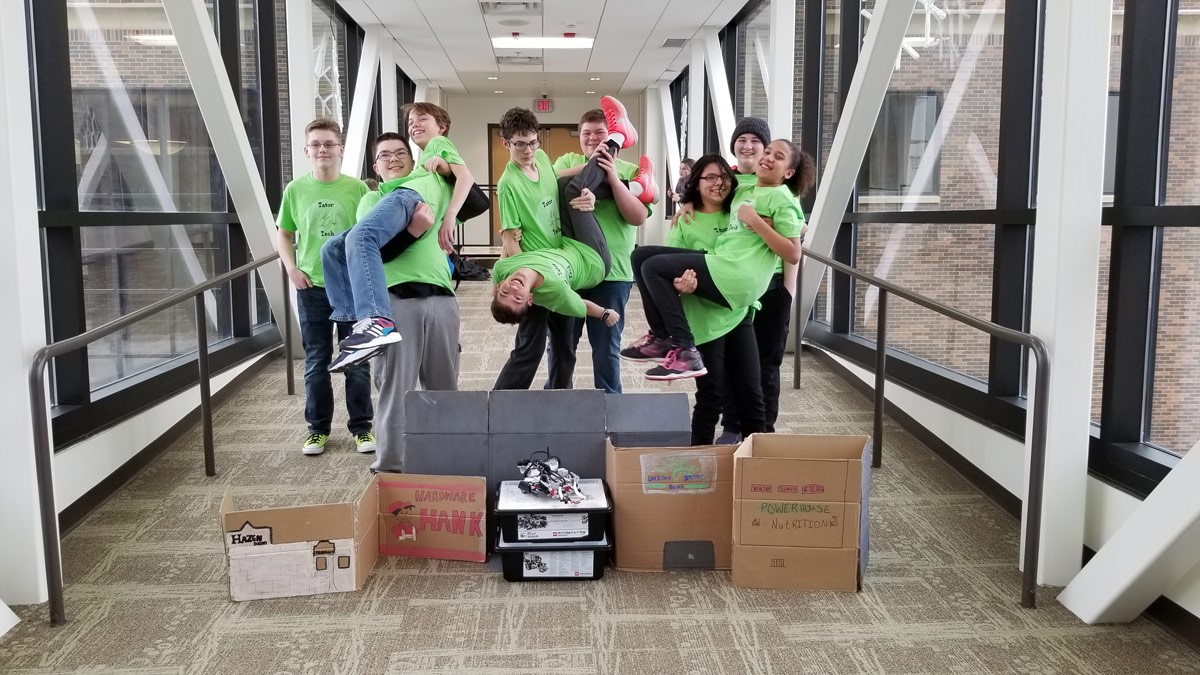 Hazen Middle School saw an engineering need in Hazen and decided to ask businesses if they would help fulfill that need. 
In early fall, the Lego League approached businesses, asking who would be willing to sponsor a bike rack. Lego League noticed the lack of bike racks within the Hazen community and wanted to give businesses and store fronts the opportunity to provide more parking for the alternative means of travel. 
Being a sponsor would allow the business, or individual, to choose where the club would install the bike rack. Union State Bank, being located on Main Street, decided a bike rack was just what their business and sidewalk needed. Thanks to the Lego League and the Tator Tech our Hazen Branch now has a new bike rack located next to the main lobby doors. All together the Lego League was able to place 11 bike racks throughout Hazen.
Hazen Middle School, Lego League
Lego League is a Hazen Middle School robotics programming competition. Students who participate in Lego league are expected to build and program robots from Legos. The robots are then designed to complete in different challenges. 
Hazen Middle School Math Teacher and Lego League Leader, Tamara Heidelberger said the students are also expected to impact their community with a project. Every year the club has a new theme, which ensues a new community project. 
For the school year of 2019-2020 the students were tasked with focusing on the community's structures and engineering needs. "They decided to solve an issue with the lack of bike racks around town," said Heidelberger. 
Every year the students can give themselves a new team name. This year's middle school Lego League group called themselves "Tator Tech" and went on to name their robot "Cheese Potato". When the team does compete in competitions they are judged on their teamwork, project, robot design and effectiveness of their program. 
Union State Bank is so proud of the Lego League and taking on a project that makes their community better.