Grain Designs: Serendipity on I-94
posted on 22 March 2019
Union State Bank CEO, Christie Obenauer, was driving west on I-94 when she passed a truck with an intriguing logo.  Having spent months mulling over the development of the Bank's new logo, she was attentive to other business's logos that were well done and appealing.  Curious, she googled the company and found out that Grain Designs was a Fargo-based custom furniture company that uses reclaimed wood in all of their work.  The bank had begun our Phase I remodel of their Lending Center at that point, and Christie was uncovering all sorts of history in the space, originally built in 1914.  She realized she had found a company that understood the story in the materials they were using, and she was immediately interested in working with them.  She sent an email.  While they were driving, founders Blain Mikkonen and Grant Koenig received the email, called Christie – and within an hour they were having coffee at Starbucks in Bismarck.  The stars were aligned, and a relationship was forged!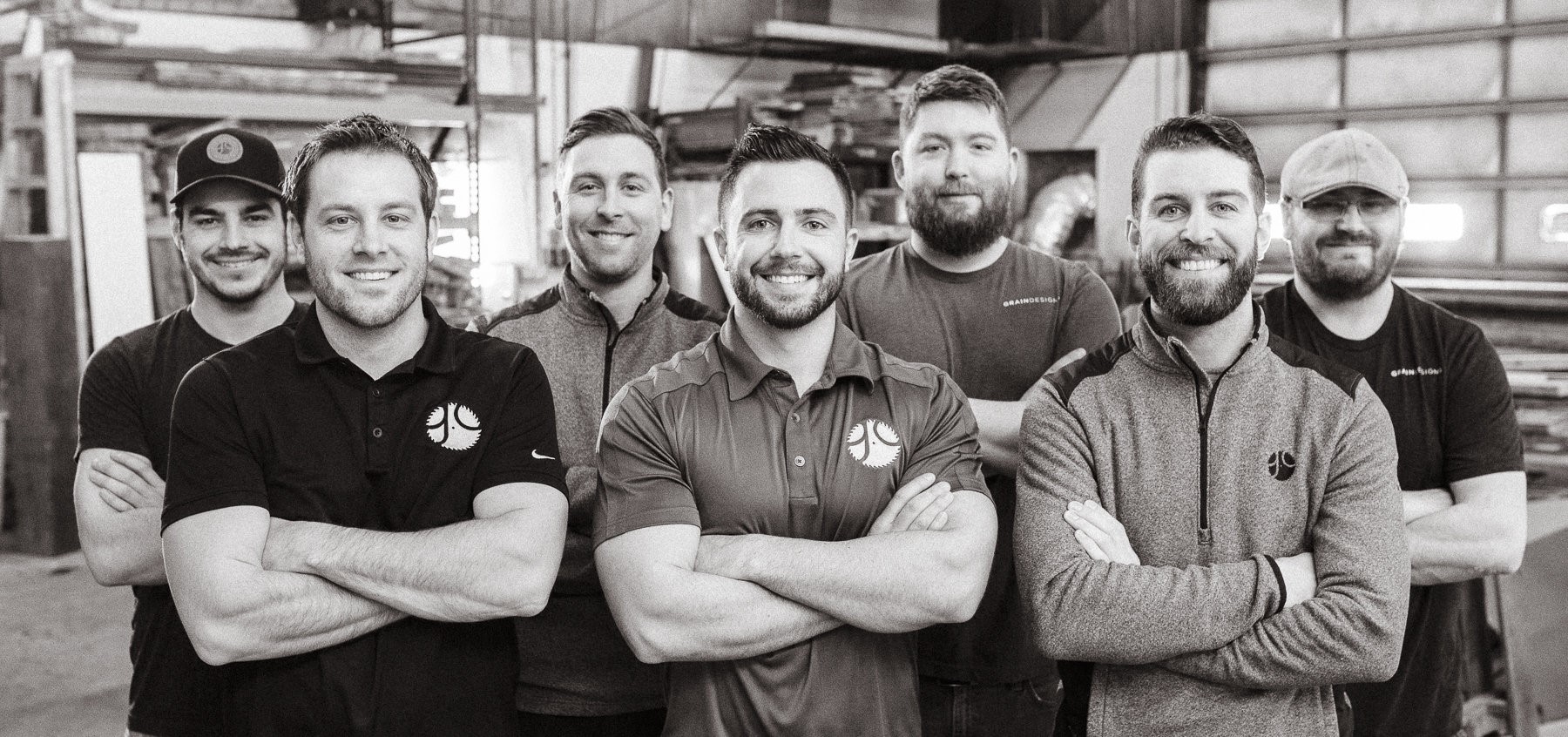 Grain Designs built all of the desks, shelves, coat racks and work table for the Lending Center out of reclaimed wood from a grain elevator in Wisconsin.  When the Bank moved into Phase II in the fall of 2018, Christie again engaged Grain Designs for the reclaimed wood for the ceiling, and to build the office furniture and teller pods.  The Bank is looking forward to showcasing their work again when Phase II is complete this fall!
Union State Bank is grateful for partnerships with businesses, like Grain Designs, that share the same values about preserving history, staying rooted, and – at once - focused progressively on the future.  Thank you, Blain, Grant, Phil and Pat for your exceptional work, your ethics, and your vision!  Please check out Grain Designs at www.GrainDesigns.com.