Jay Seibel, now Stroup Insurance Manager
posted on 14 January 2020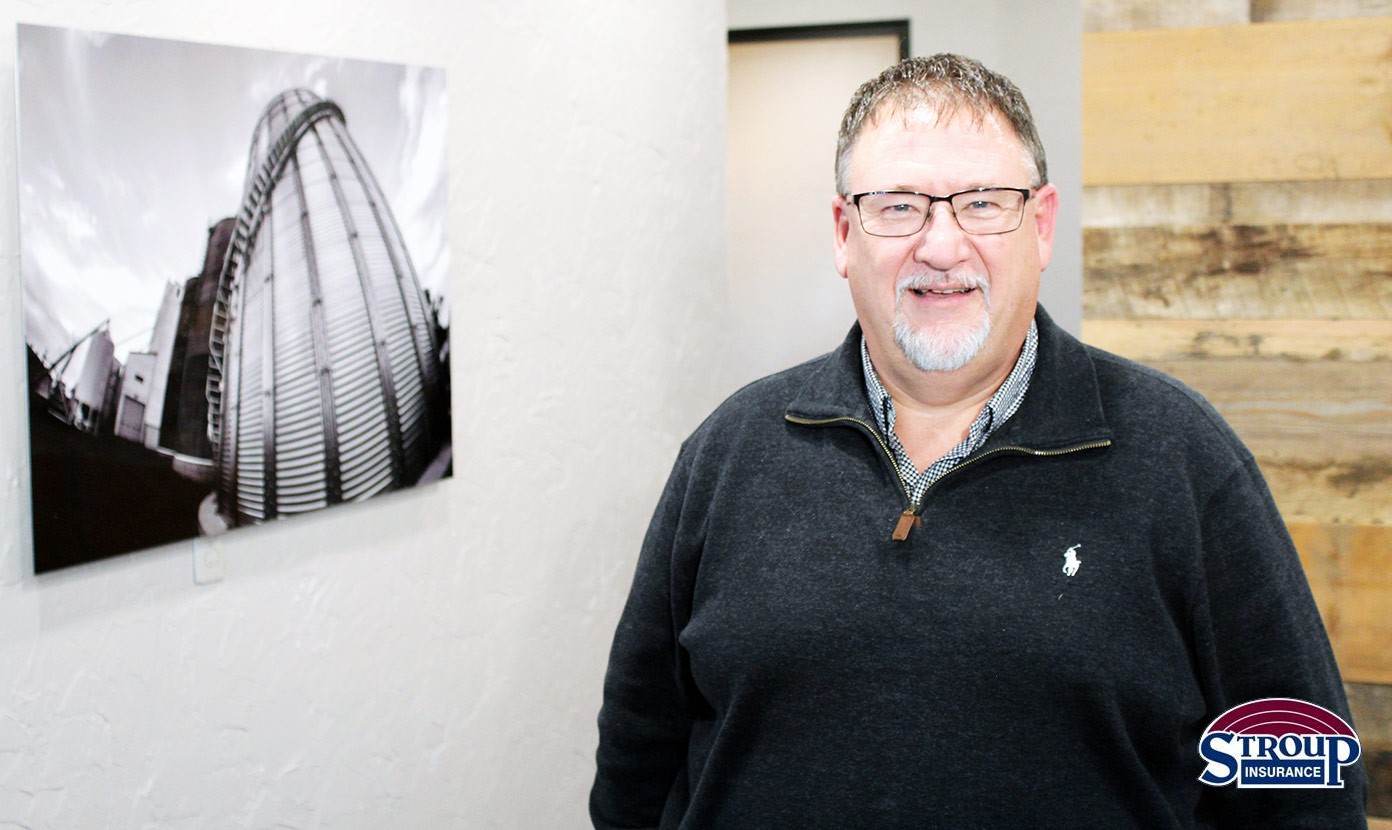 Jay Seibel has earned a new hat to wear in Mercer County, and that hat is the manager of Stroup Insurance. Jay became a resident of Mercer County when he moved to Beulah in 1986 to work for the local funeral home and director. He later purchased the business and ran it as his own for many years.
In 2010, Jay sold the funeral home and he turned to the legislature; spending some time as a representative for District 33. In 2018, Jay was approached by Union State Bank to take on a position of Ag Loan Officer. Jay admitted he didn't know much of the banking world, but he knew people and enjoyed creating relationships so he thought he would give it a try.
For some people change is intimidating but for Jay he said there is excitement in change and learning something new. "I need to be around people and be involved with them," said Jay.
While every job he has taken on Jay said, to him, providing insurance and being an agent allows him to help people at better times in their life. "I'm a heart person," said Jay and as an insurance person he gets to help people.
Jay said Union State Bank and Stroup Insurance have been an extended family for him. Especially during his battle with cancer. "Our work family, we all care and hope for the best for each other," said Jay.
Stroup Insurance has been family owned since its conception and has steadfast to those roots of being loyal and local. Stroup Insurance is an independent agency so they can quote and sell from multiple companies. "We can shop around and find the best rates on home, auto, crop … and get our customers the best deal from good companies," said Jay.
Come and visit with Jay or any of the Stroup Insurance agents in Hazen, Beulah or Stanton, for all your insurance needs.
About Jay
Jay was originally from Harvey, ND. He attended Jamestown College and began his studies in pre-law. At the time he worked at a funeral home and found he enjoyed what he was doing there enough to pursue a degree. He completed his Mortuary Degree in Oklahoma then moved to Beulah in 1986 to work for an already established funeral home.
He and his wife have two children and one grandchild. They live on Lake Sakakawea and Jay said you can find him on his pontoon in the summer or spending time with family and friends anywhere in between.
Jay is also a Minnesota Viking's fan which he admitted is more of an "addiction."
Agents
Hazen, Jay Seibel, Ruby Hintz and Mark Zuern; Beulah, Stacy Welk; and Stanton, Ruby Hintz.