Legendary Meats
posted on 18 September 2020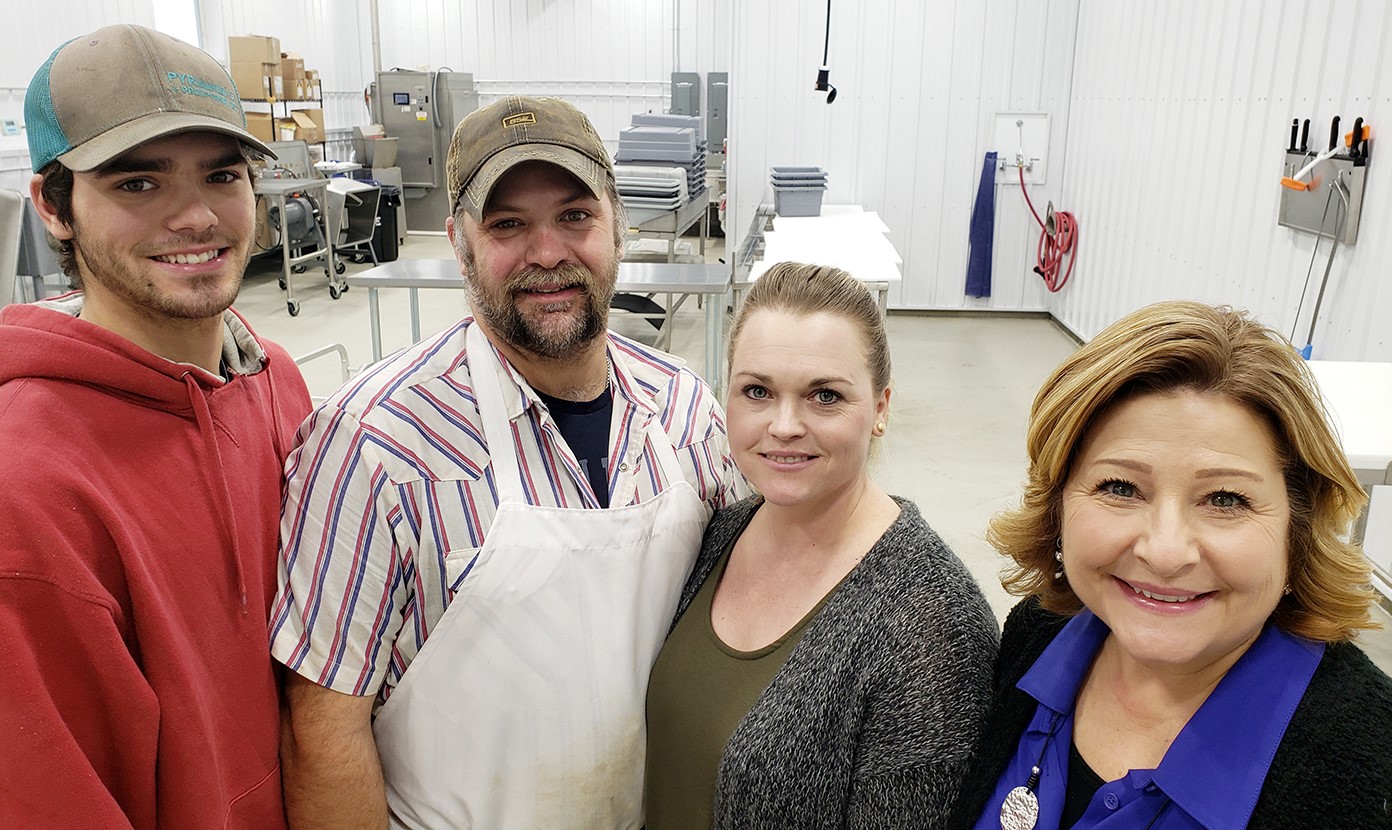 Dan Selensky had a vision most of his adult life of owning and operating his own butcher shop. After growing up one of twelve kids on a dairy farm near Rugby, Dan moved to Bismarck in 1995 where he began working at a butcher shop.
That was the beginning of a long career in the butcher business. Over the years, Dan has worked in several grocery store butcher departments and independent specialty butcher shops. Along the way, he met his wife Jess and grew a family that counts six kids. They eventually moved to Center and live on the  family farmstead where Jess grew up.   Dan continued to commute to Bismarck/Mandan for work.
In 2013 he started getting serious about the idea of owning his own butcher shop. He talked with a few bankers in Bismarck and counseled with the Small Business Development Center in the Bank of ND building.  After several years of developing plans and finding a proposed location, he put together his plan in the summer of 2018 with a Bismarck bank. "After all of that work, the project just did not progress with the bank and we had to move on," reflected Selensky.
Jess' folks suggested they talk with their bank. "The bank in Hazen is the only bank that's sincerely there for you," they shared.
"That was the tipping point," said Dan. "We met Nate at Union State Bank and he introduced us to Carla Borlaug, Commercial Loan Officer. When they saw our willingness to work, they believed in us and we believed in them. By spring, we were ready to build. They blew other banks out of the water"
The team dug into the planning and preparation. Selensky secured a location in Center and broke ground in July of 2019. The shop opened February 3, 2020 and business has been very good. "As much as we can handle, and then some," says Dan.
Union State Bank has always been about people and relationships. We are just tickled about the success that Dan and Jess have experienced and treasure the opportunity to be a part of bringing Dan's vision into reality.