Pandemic continues, leads to second lobby closure
posted on 19 November 2020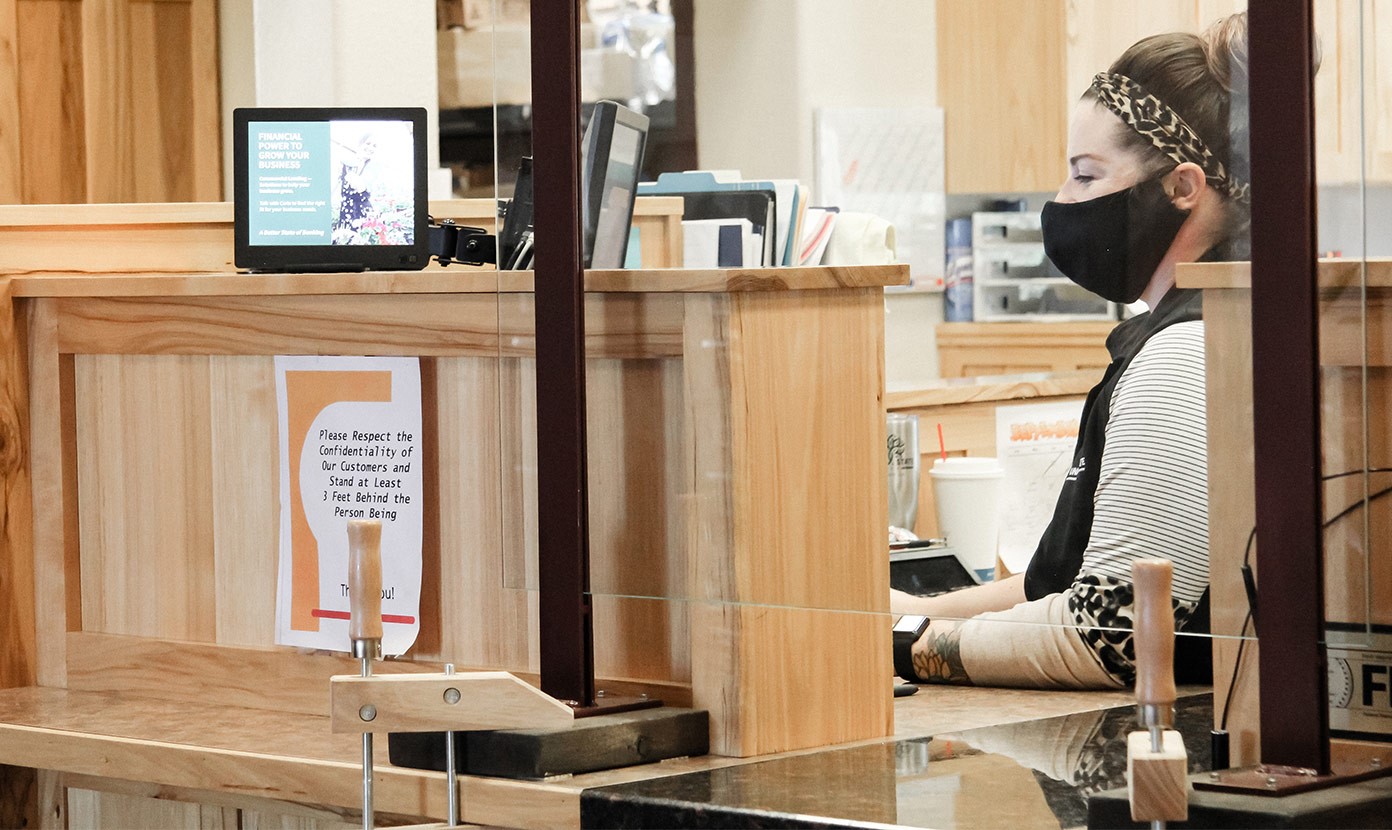 We're still here for you

November 18, 2020 – North Dakota Governor Doug Burgum recently declared a state of emergency and mandated face coverings to be worn in all indoor facilities, as well as outdoor – when six feet social distancing can not be achieved. 
With the steps leadership in the state of North Dakota have taken and the continued increase in cases not only in North Dakota but within the home county of Union State Bank, we have decided to lock our doors once again.  
The lobbies of Hazen and Beulah will be closed to the public. This was a decision not lightly made and was done so with the health and safety of Mercer County residents at the forefront of our minds. 
Union State Bank has closed their lobby previously in the year, early on in the pandemic and would like to once again direct our patrons to the options of online banking and services that can be provided over the phone.

Coming down to the bank?
At our Hazen location both drive through lanes (lane 1 and 2) are open and equipped with tellers to help you with all your banking needs. Lane 1 also has our 24-hour, deposit taking, ATM; as well as our night drop. 
At our Beulah location, lane 1 and 2 are both open and tellers are ready to help you with your banking requests. Lane 1 is also the home of our 24-hour ATM and night drop.
Should you need to come to visit with a loan officer, or gain access to your safe deposit  box, an appointment can be made over the phone to do so and you will be permitted access into the bank. However, masks are required upon entry per state mandate.
Our Stanton location remains open however, we are asking that only one customer in the lobby at a time. Our Krause's location also remains open.
All locations continue to be hypervigilant in cleaning and wiping down high traffic areas and are doing their best to decrease the spread of coronavirus. 

Bank anywhere, anytime
Our online banking, mobile app with photo-taking deposits, online bill pay and drive-up ATMs (in all locations) are all great resources for efficient remote banking services.  Additionally, our ATM in the drive-up lane in Hazen can accept deposits, as well as handle the normal cash activities.  All three locations - Hazen, Beulah and Stanton - have night drops that can be used throughout the day and night to drop off deposits and/or pay loans. And, as always, we are only a phone call away for any balance inquiries or transfers needed.  
Be aware of potential scams
This pandemic has caused so much vulnerability for people and new scams have emerged because of it. Cyber-criminals' prey on people in fear and this ongoing pandemic and done just that. 
Please continue to have heightened sensitivity to calls and emails of this nature relating to COVID-19 and/or your finances. Think twice before clicking a link in an email about medical advice or statistical data.
For information relating to COVID-19 a person should go directly to Center for Disease Control's website or North Dakota Department of Health. Any questions or concerns on your finances should be directed to your bank, which at Union State Bank our customer service line or accounting department can help with any question you may have in regard to your financial activity. 
Remarks from CEO/President, Christie Obenauer
"Exactly eight months ago, entering into what felt like the beginning of The Twilight Zone, we made the decision to close the lobbies of Union State Bank for the first time in our history.  That was at the beginning of this pandemic, when Covid cases were just beginning their upward trajectory.  After nearly three months of having our lobbies closed, we re-opened them on June 8th.  Now, with the number of Covid cases increasing in North Dakota and Mercer County at a much more rapid pace than eight months ago, we made the decision to close the lobbies of Union State Bank for the second time, in a continued effort to do our part to keep you – our community – safe.  We will continue to do our very best to exceed your expectations in serving your banking needs while we all forge ahead into this landscape that is uncharted.  We are all in this together, and we are grateful for you."