Santa Visits Residents of Knife River Care Center
posted on 23 December 2022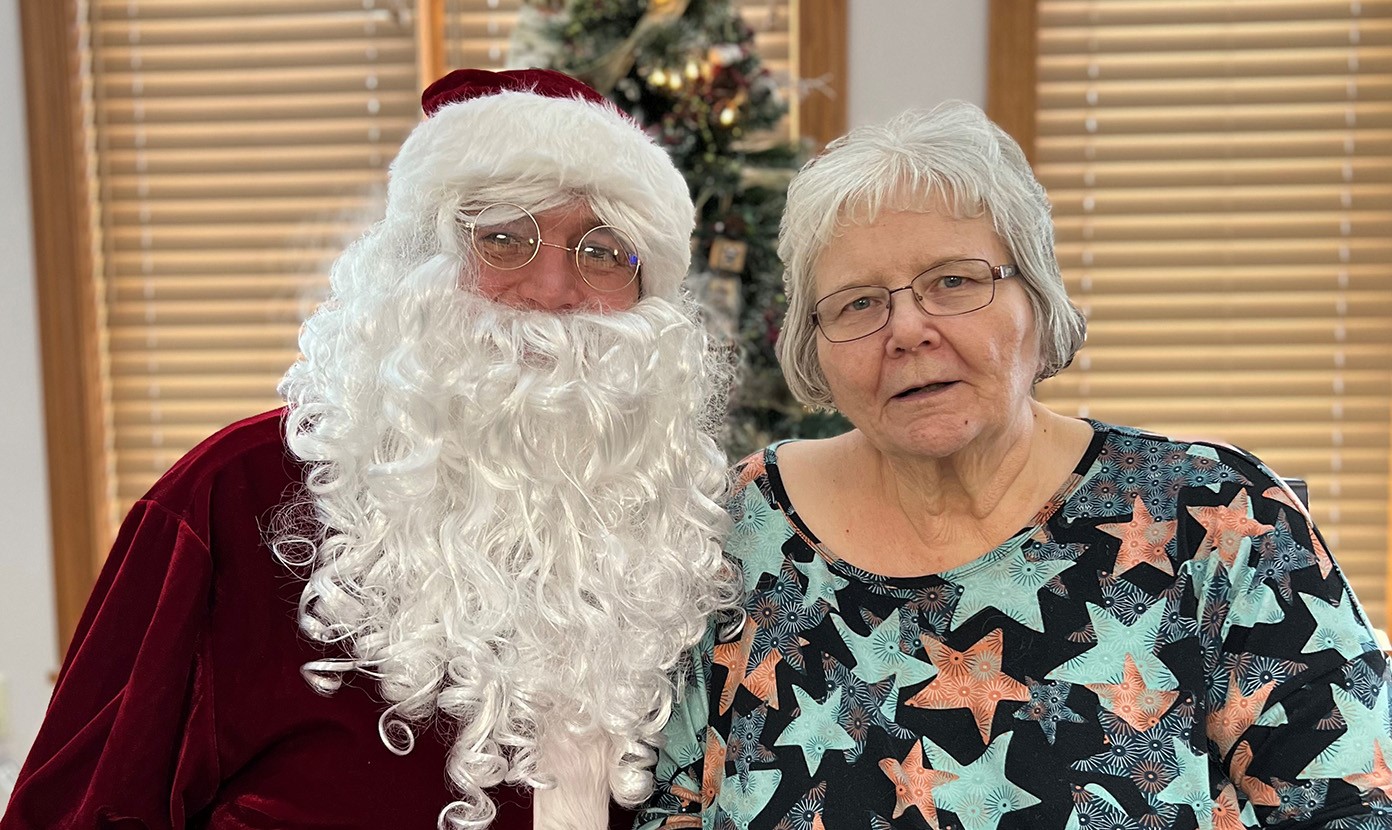 Union State Bank looks forward to their partnership with WRT and hosting Santa Claus's visit to the Knife River Care Center (KKCC) in Beulah. 
KRCC is a seniors' facility that holds over 80 residents. Santa made his rounds through every unit, taking a picture and offering a gift to every resident. 
Union State Bank partners with Stroup Insurance to provide the chocolate bar and ornament gifted to each resident. This is an annual event – which paused briefly through COVID – however, every year a different gift and chocolate is always presented. 
WRT partners with Union State Bank to take the photos, which they print and give to each resident, so they can have their very own photo with Santa hanging on their wall. 
Residents swarmed Santa, eager to tell him what they wanted for Christmas, or to ask just how he gets around the world in one night. Many of their wishes fell to their family's health, peace or some cash. 

Union State Bank thoroughly enjoys being part of this event because of the joy that radiates from the residents. This truly is the most wonderful time of the year. 

Pictured here is Carol Bickler with Santa