Scammer Caller Poses as Bank Employee
posted on 16 December 2020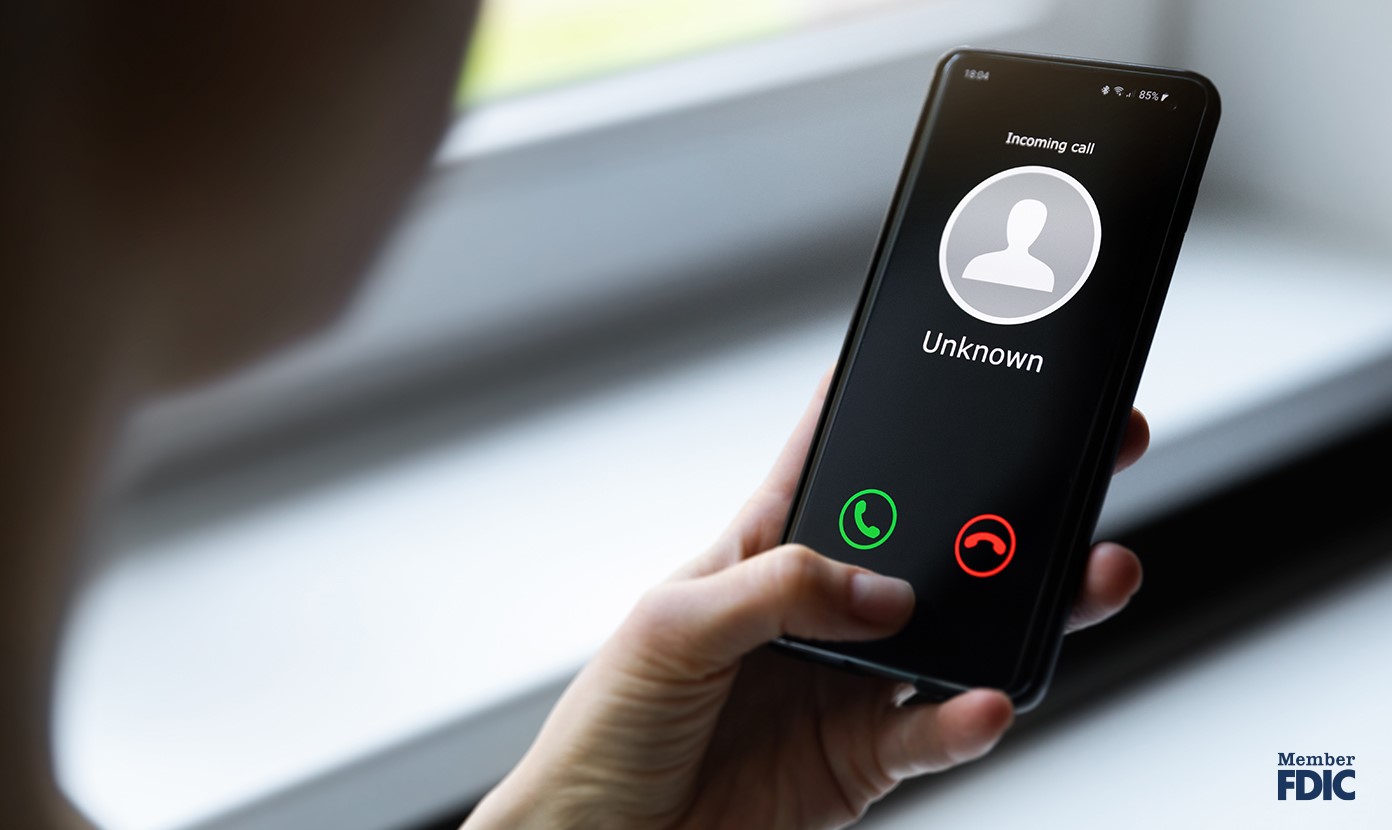 Recently, a customer of Union State Bank received a call from an individual, posing as a bank employee. This caller then proceeded to ask the customer to verify their information. This was not a bank employee and information of great value to that customer was given out to the imposter caller. 

To better protect our customers, we would like to provide you with this important information regarding potential scam callers. 
Union State Bank wants our customers to know we will never call our customers and request they give us their information. In an instance when that may happen – verifying address or phone numbers – as the customer, always know you can hang up and call the local number in your quick dial or phone book. Our employees know that in times like this people need to be hypervigilant with their personal information and protect it at all costs. 

Red Flags that the call is a scam:
Contacted out of the blue 

Fake invoice, e-mails, texts or phone calls that you have neglected to pay a bill and it is past due. 

Send money now 

Companies will not call you and request immediate payment over the phone. 

Asked to verify personal information

Government agencies and banks will not ask for personal information over the phone, e-mail, or text. 

Keep the conversation a secret

Any caller asking you to keep the request a secret should be considered fishy. 

The immediacy of the request

Not allowing the victim time to think about the request and its legitimacy. 

Sounds too good to be true

Do not remember signing up for a drawing? It is a scam. 

Received an unexpected check in the mail

If unsure, check with your banker before depositing. 

Wrong number to call back

Scammers have number spoofing ability and make it look like they are calling from a local number. However, the number they give you to call back will be different. Always call the local number back from your phone book. 
How to handle a potential scam:
It is OK to tell the caller "no"

Even though they may become forceful and try to intimidate you. They are doing so because you are not falling for their scam. Hang up.

Ask others for an opinion 

Including family, friends or your trusted a banker in the situation may aide in spotting the scam.

Do not EVER rush a decision

Never make a snap decision on the phone. That is the scammer's goal. Take your time. If the call is legitimate, they will not mind you thinking about it for a day or two. 

Private information, stays private

Scammers are looking to steal your identity and gain access to your bank accounts and/open lines of credit under your name. Never be willing to give information like your social security number or bank information out over the phone to someone who just called you.

Research. Research. Research.

When getting off the phone, goggling the company and/or the individual's name can be helpful. Showing possibly other consumer complaints or warnings of this type of scam. Also contact your Attorney General's office to learn more on current scams.

Do not call the number they gave

Always find the correct number for the business (the caller is supposedly calling from) in your quick dial, phone book or online. 
Union State Bank would like their customers to know that we are always here for them. Questionable phone calls or phony letters or e-mails should send up a red flag. Should you need help in spotting a scam or fraudulent check do not hesitate to visit with a bank employee about your potential concerns.