Supporting our Community at Christmas Time
posted on 13 December 2019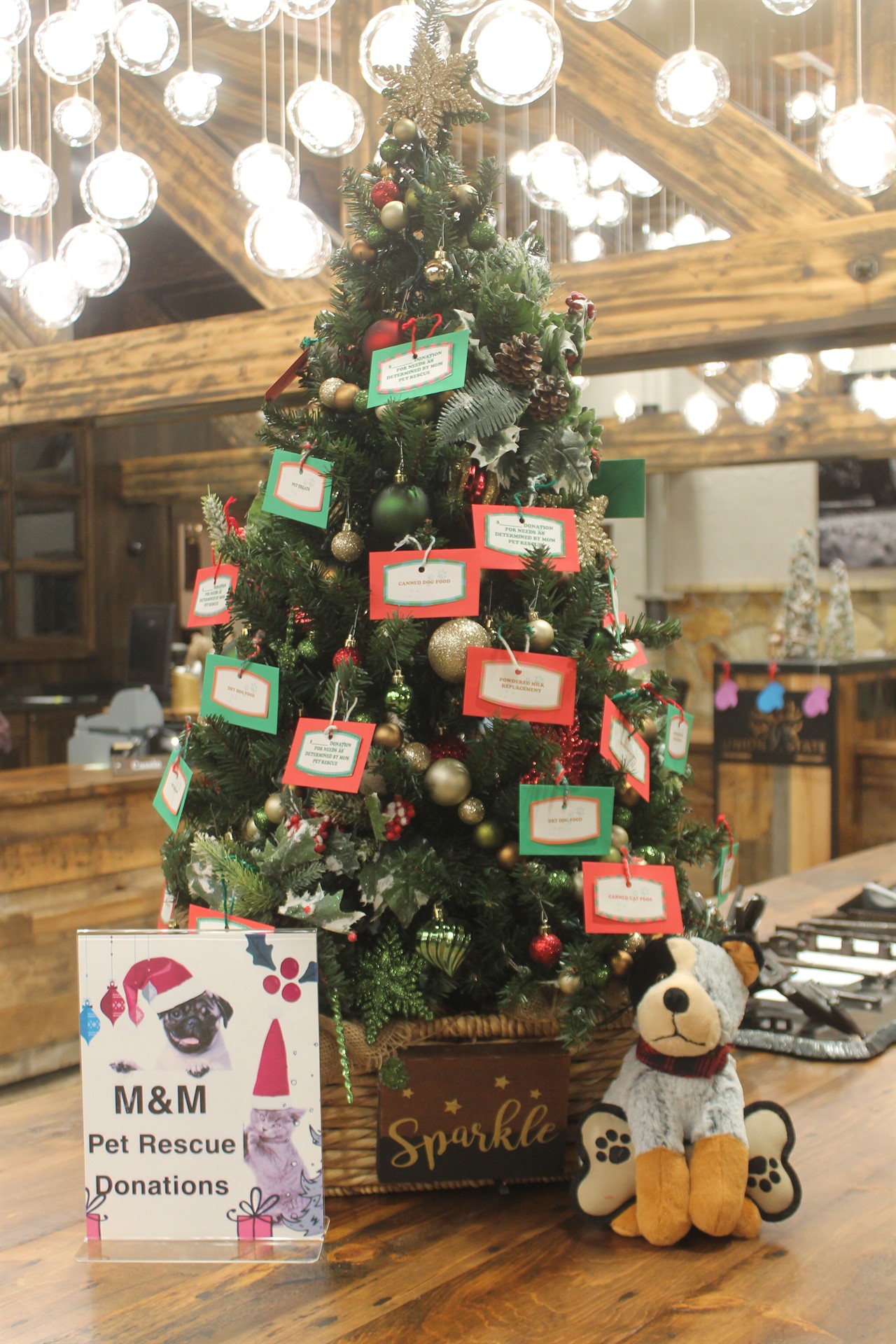 Union State Bank stands proudly on its mission of supporting their community first and that mission shines bright at Christmas time.
During the month of December Union State Bank hosts several collections for multiple organizations. These organizations are looking for donations to help support those that are less fortunate.
"We've always been a receptacle for nonprofit organizations and a place for people to gather and celebrate," said Union State Bank President and CEO Christie Obenauer.
Right now, at Union State Bank's Hazen Branch there are collection spots for three different organizations.
M&M Pet Rescue has a tree with a collection bin. This tree is full of donation ideas the rescue is always in need of; from monetary donations to powdered kitten formula or blankets.
Hazen Lions Club has their annual Mitten Tree on display at the Hazen Branch. This tree is filling up with mittens, hats and scarves. People are welcome to come and drop off any of those items and the Lions Club handles them finding those in need.
Union State Bank is also a hub for Angel Tree tags, which is sponsored by Sakakawea Medical Center. Tags have a child's age, gender, size and likes. Individuals can come in and chose a tag, shop for the child they chose and drop those purchases off at SMC or back at Union State Bank.
Every November Union State Bank hosts a Christmas Breakfast for its employees. This breakfast's purpose is to raise funds to sponsor a family in the community and give them the gift of Christmas.
This year, due to the employees' generosity, Union State Bank will be sponsoring three families. Between the families being sponsored there are three adults and eight children. These families will receive gas and grocery gift cards, toiletries, clothes and gifts for under their tree.
Union State Bank employees have also donated to the Adopt-A-Grandparent program. This program provides a gift for each resident at the Knife River Care Center and Senior Suites who may not have received one over the holiday.
Union State Bank supports not only their customers but their communities. The holiday season is about spreading kindness and being generous where able. Union State Bank is proud to continue to be a place where people can gather, give and celebrate.