Testimonial: B'Dolce's Bakery
posted on 18 November 2022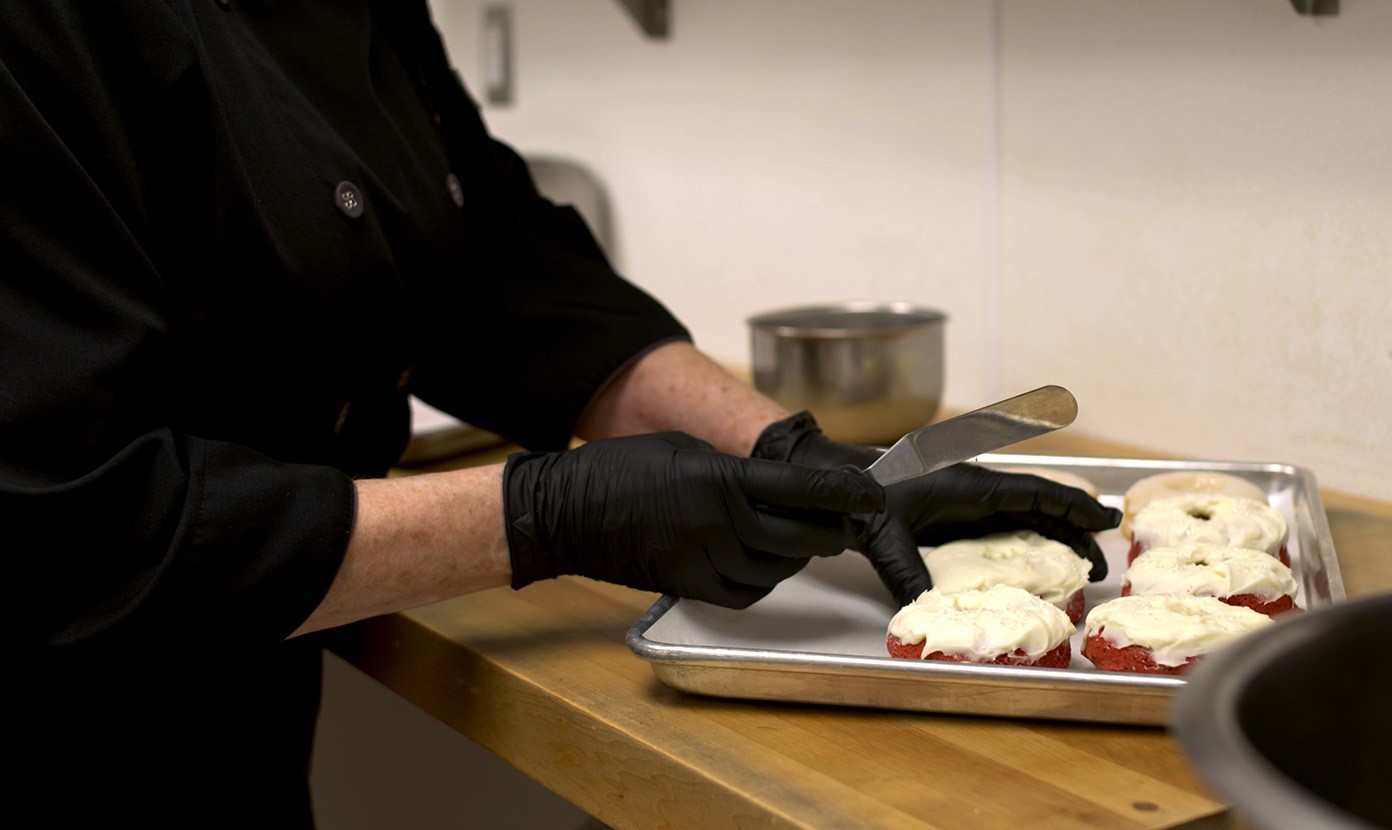 Vibrant Communities are Built on Strong Leaders

Bonnie and Mark Nies are owners and operators of B'Dolce's Bakery in Beulah, ND.
B'Dolce's Bakery is a small bakery that serves lunch and supper throughout the week on selected days. They also specialize in private events and special holiday events. Bonnie and Mark also manufacture pickled eggs, holiday batters and kuchen. 
Back in 1980 is when the Nies's relationship with Union State Bank began. They had approached a local bank in Beulah with the intention to purchase the theater building in Beulah at the time. When their innovation and dreams were turned down Bonnie and Mark looked to Union State Bank – who at that time was in Hazen and not Beulah, yet. 
Once with Union State Bank their ideas were met with support. "We promptly moved all our banking over to Union State Bank," said Bonnie. "We couldn't be happier with all of our experiences with our bank, they have always worked with us on every adventure we have taken on."
Bonnie said that Union State Bank has always gone the extra mile to make sure her business and family are taken care of. "We always put in a good word for our bank and recommend them to others," said Bonnie. 
She stated that Union State Bank is like family, and they never have hesitated to reach out to them whenever she needs something.

Union State Bank remains steadfast in encouraging the passion in small business owners and supporting them in whatever capacity they need. A financial institution that celebrates change, growth and creating opportunity. Change and innovation that continues to propel communities forward.