USB Celebrates Denim Day
posted on 29 April 2020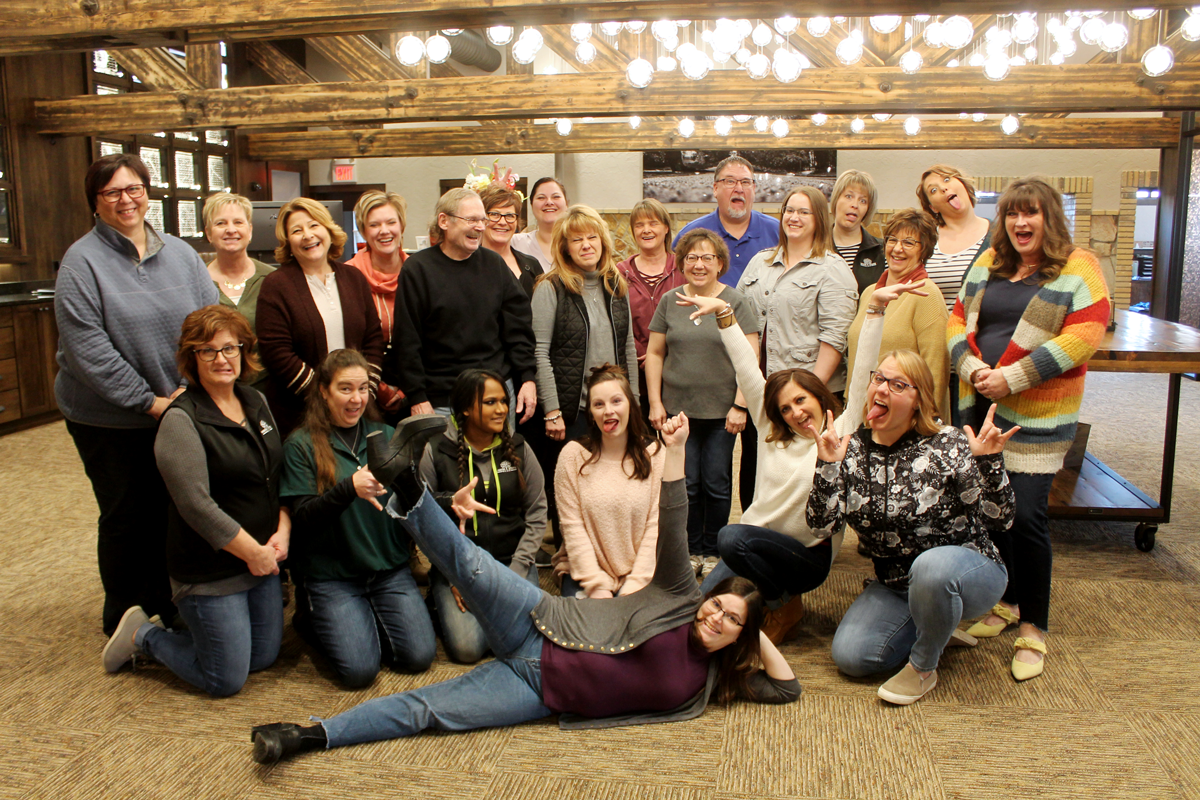 Did you know that Denim Day started in 1997 to show support against sexual violence?
Union State Bank is 92 percent employed by females. Ninety-two. A statistic USB is wildly proud of. USB offers its employees the opportunity to take part in Denim Day every Friday. Which means, in order to wear jeans on Friday's the employee must make a monetary donation.  

USB employees can donate as much as they wish, and the donation comes directly off their paycheck monthly. The donations go towards whichever organization specified by the employee. The Hazen Community Chest and the Beulah Education Foundation are the two organizations where employees can designate their donation to. 

If employee's have not designated which charities they wish to receive their donation the "undesignated" funds are split between local charities under the HCC. 

The amount donated towards the Hazen Community Chest and the Beulah Education Foundation is always changing because it depends on the number of employees and the dollar amount they are choosing to donate from their paychecks. 

On average between BEF and HCC approximately $226 is donated per month, making for a total pledge of nearly $3,000 on the year. Union State Bank will match what their employees collectively pledge to the HCC on an annual basis. USB also provides BEF with additional donations throughout the year during their annual events.

One of Union State Bank's core values is community investment and support. Giving back to the communities USB calls home help fulfill that mission.

Local Charities under Hazen Community Chest
Hazen Boy/Cub Scouts, Mercer County 4-H, Hazen Pre-School Handicapped Program (Oliver-Mercer Special Education), SMC Hospice, Hazen Dollars for Schools, Mercer Co. Dive Rescue Team, Hazen Fire & Rescue, Mercer County Peace Officers, Hazen Busing, Hazen Community Health Task Force, Knife River Care Center Foundation, Hazen Girl Scouts, Hazen Imagination Library, Hazen Pre-school (need based scholarship), WARC (Special Children Programs), Hazen Meals on Wheels, Mercer Co. Salvation Army, Hazen Public Library Memorial Foundation, Hazen Food Pantry, Common Threads Quilters Guild, Hazen Figure Skating Club, and Energy Capital Cooperative Child Care.

Beulah Education Foundation
Supports the local Beulah School District providing grant opportunities for its teachers and their classrooms, as well as provides scholarship prospects for students.

History of Denim Day
In 1997 in Italy, an 18-year-old girl was raped by her 45-year-old driving instructor, who was later convicted and sentenced to jail. The perpetrator appealed the sentence and his case made it all the way to the Italian Supreme Court where the case was overturned. The instructor was released, and the Head Judge released a statement arguing that because she wore tight jeans, he assumed that she must have helped him remove her jeans and therefore, consented. Enraged by the verdict, the women in the Italian Parliament launched into immediate action and protested by wearing jeans on the steps of the Italian Parliament building. This was the beginning of what has become a worldwide event and movement to wear jeans as a visible means to protest misconceptions that surround sexual assault.

For more information or assistance
Mercer County is served by Women's Action and Resource Center (WARC) has a 24-hour crisis line, 701-873-2274, and is confidential by law; or visit, mercerwarc.com