We've Been a Family Business for Generations
posted on 14 September 2022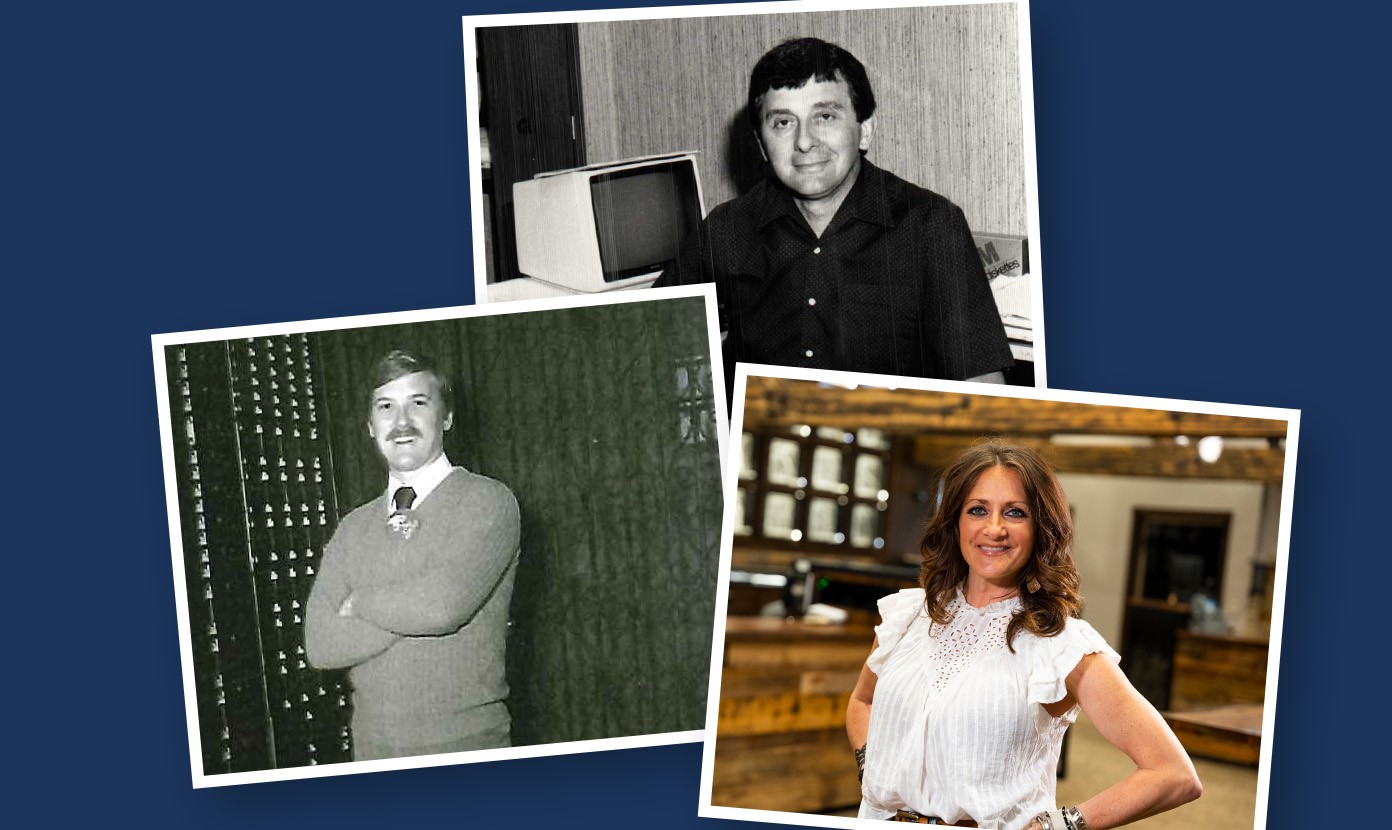 Vibrant communities are built on the foundation of strong leaders. Union State Bank has been an economic engine to our communities for over 100 years.  Our leaders have made pivotal contributions for not only our business but our communities. 
Harvey Huber - In the 70's and 80's, when our communities were being shaped by the turning point of energy development, Harvey Huber was a fixture at the table where decisions were being made in relations to community change. He was madly passionate about community progress and committed to taking risk that would benefit the community – in its entirety. Because of Harvey's hunger for growth the bank became a focal point in community progress. He and the bank were the guiding light for pioneering change of new projects and infrastructure. 
Chuck Stroup – While Chuck Stroup didn't start in banking, his time spent as the Director of the North Dakota Department of Economic Development and Finance under the Schaeffer administration, gave him his passion for engagement in small businesses. He was steadfast in thinking outside the box to see their growth and development. He was committed to the promotion of small businesses not only in North Dakota but rural areas. Through his unwavering foresight he sought new ideas that gave energy and passion to everyday people's ideas. His excitement for their projects, allowed dreams to come to fruition and thrive. 
Christie Huber Obenauer – Christie has grown up surrounded by bankers. She has watched her father and uncle embrace change and inspire people through financial leadership and opportunities. While others have paved the road thus far, Christie continues to inspire growth through her leadership – never falling complacent or stagnant in the banking industry. Through her leadership she has inspired her staff to be rooted in communities' leadership and Union State Bank be pillars throughout all corners of the communities; especially in the places where decisions are being made. Christie is focused on blazing new trails in the banking industry that continues to create opportunity for community growth.
All three past and present leaders hold strong to Union State Bank's roots. Roots that celebrate change, growth and creating opportunity. Leadership that bravely looks at the future and moves – within intention - towards new ideas and change. The type of change that continues to propel communities forward.